I sometimes feel like I should take time to be a tourist in the area that I have lived my whole life.  It amazes me how many places I haven't been even though they are practically in my backyard.  Especially many spots in San Francisco that people come from all over to see.  I'm almost ashamed to say how many of these 'must-see' places I have never been to and the Palace of Fine Arts is one of them.  I've seen it in movies and probably have driven past it dozens of times en route to another location but I have never stopped and explored this lovely spot.
Thankfully, my clients choose such an array of locations for their engagement sessions that I often get to go to places that have been on my list for years.   Carmen and Edmond wanted to start their engagement session at the Palace of Fine Arts and also wanted to do the first half of their shoot in wedding attire (which was a great thing considering how touristy and crowded this location can get but if your clients are in a wedding dress and suit, people are quite sweet and accommodating).  It was a beautiful day in the city and we wrapped up the afternoon with some lovely light at Baker Beach.  Thanks Carmen and Edmond for being such fun to work with and I'm excited for your summer wedding in a few months!  xoxo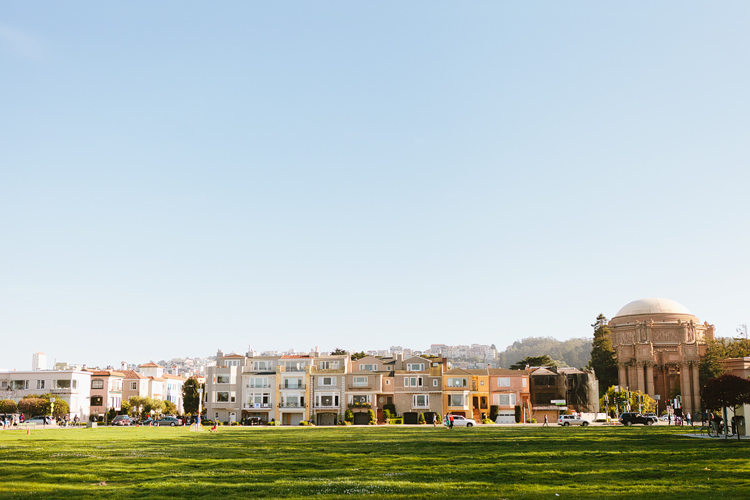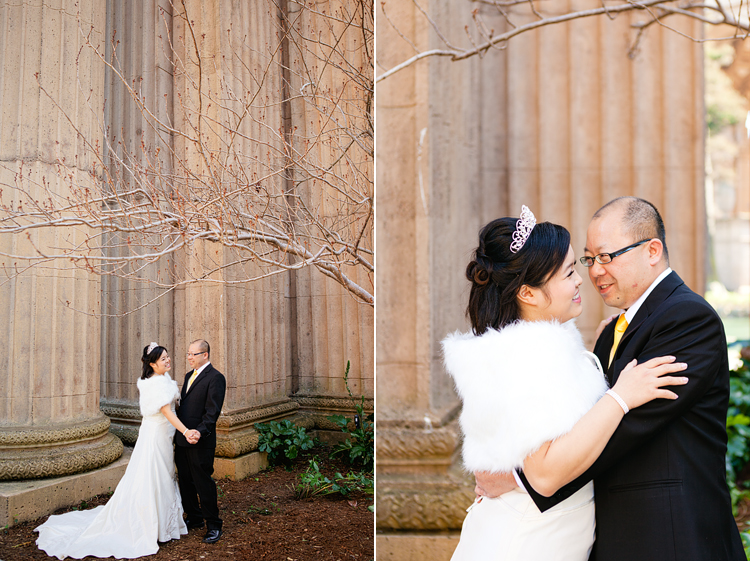 After a quick outfit change, we headed to beautiful Baker Beach.